As an experienced CNC machining parts and rapid prototype and Low volume production manufacturer, how do we control our quality when in the production? Our quality policy is "Customer Satisfaction, Continuous Improvement" . In terms of our quality standards, we are always maintained our own principles. We strictly follow the customer's drawings and requirements, Guarantee the authenticity of raw materials. In order to ensure your custom parts ,rapid prototype and low volume production parts with high quality and high stability. We have established a complete set of management and quality control processes from the feed to the process, to the shipment, and each process is inspected. sales@prometalcnc.com
Quality Testing
In order to ensure the precision of measurement, we have introduced advanced Inspection equipment In-House. We insist that each product following steps as below:
1.IQC(Input Quality Control): All materials are tested and recorded before production to ensure the authenticity of the material.
2.InPut Process Quality Control: The first part inspection (FAL) is performed at each step of the production process and approval by the engineering and quality department manager.
3.FQC(Final Quality Control) : 100% of the products before inventory
4.OQC (Outgoing Quality Control): Before shipping,we will check all parts again and record .
5.Inspection equipment: calibration of inspection equipment regularly.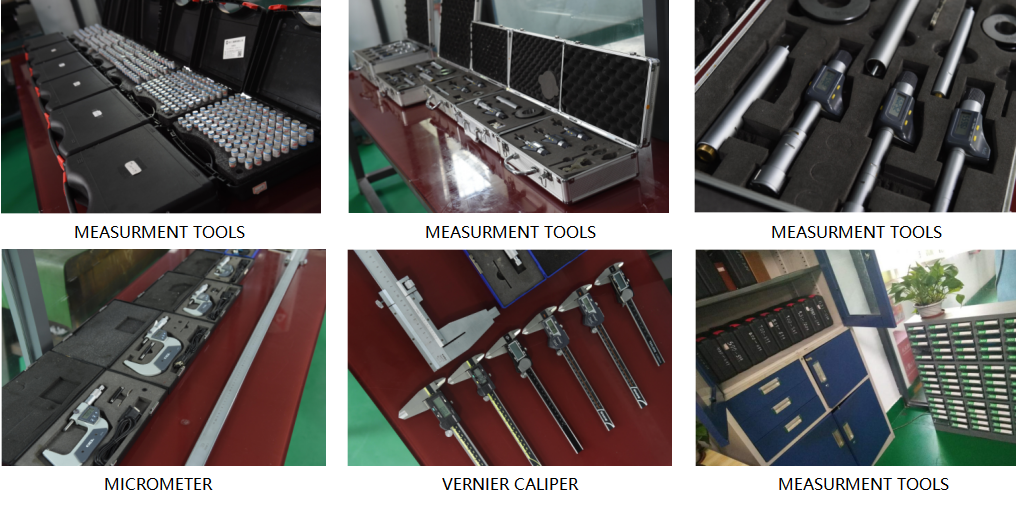 Coordinate Measuring Machine(CMM)
The three-coordinate measuring instrument is a basic coordinate in three-dimensional space and adopts the measuring method of geometric elements, including points, lines, surfaces, circles, spheres, cylinders, cones, etc., for the size, shape and shape of some complex and precise work pieces. Tolerances and high-precision geometric parts of the curved surface, complex shapes of mechanical parts, continuous scanning to complete the parts detection, profile measurement, process control and other tasks, it is now widely used in CNC precision parts, precision molds, precision manufacturing, military, Aviation and automotive manufacturing. sales@prometalcnc.com
XRF Analyzer
X-Ray Fluorescence (XRF) analysis is a non-destructive testing (NDT) process by which materials For example, aluminum alloy, titanium Alloy, Magnesium Alloy, Stainless Steel, Steel, etc. It can detect the composition of raw materials when raw materials are fed. It can quickly measure the ratio of elements and components of the material. The precision can meet the laboratory requirements and can quickly identify the authenticity of the materials. In addition, we also have height gauges, various internal thread external threads, micrometers, calipers, hardness gauges, altimeters and other testing equipment for quality control system testing to ensure that product quality meets customer requirements.
Quality Appearance Standard
For appearance inspection, PROMETAL CNC Co. specifically collects and formulates corresponding appearance quality standards according to each customer's requirements, so as to ensure that our appearance parts meet customer's expectations.
ISO Certification
PROMETAL CNC Co., as a manufacturer of custom parts, CNC machining, and rapid prototype, which passed the latest ISO9001:2015 quality system certification. In addition to focusing on customer satisfaction and continuous improvement, we also follow the latest ISO requirements to evaluate and prevent any risks that may occur before the production of each order, to ensure the quality and delivery of products. We also conduct regular customer satisfaction surveys on old and new customers and collect customer suggestions, which will allow us to continuously improve and enhance our team.