CNC machining is a subtractive manufacturing process that removing materials with a variety of precision cutting tools to make a part or product. Advanced software and optimized programs are used to control the equipment according to the specification of your 3D product design. Our team of engineers and machinists program to control the equipment to optimize cutting time, surface finish, and final tolerance to meet your design specifications. We use CNC machining not only to manufacture parts and prototypes but also to make mold tools, which can be used for our Plastic injection molding or pressure die casting services to serve for your next projects and cases. If you have a custom part to develop, please send us an email to sales@prometalcnc.com to GET A FREE QUOTE.

CNC Milling
One of the most common examples of CNC machining is CNC Milling. CNC Milling devices are multifaceted, meaning they are able to achieve many operations undertaken by cutting and drilling machines, yet with some notable differences. For example, the cutter in a CNC Milling machine is able to move along multiple axis, meaning it can create a variety of shapes, slots and holes.
CNC Turning
CNC turning is another important CNC machining way which enable high speed and quality turning of both plastics and metals. The turning process allows for complex external geometries and internal bores to be generated. Our turning capacity is available for prototypes through to low-volume production.

Some of the Many Materials We Work With
Aluminum,Kovar, Brass, Bronze, Carbon Steel, Stainless Steel, Alloy Steel, Hi-Temp Alloys, Titanium and More.
Name Description Price

---

Aluminum High machinability and ductility, good strength… Get a free quote
---

Stainless steel High tensile strength, corrosion and temperature… Get a free quote
---

Brass Low friction, excellent electrical conductivity… Get a free quote
---
Secondary & Finishing Services

Sand blasting, Plating, Powder coating, Anodizing, Polishing, Grinding, Heat treating, Gear Hobbing\Cutting etc.

Tolerances
Tightest tolerance: ±.0008'' (0.020 mm) Tighter tolerances are examined on a case by case basis with your technical drawings.
| | | |
| --- | --- | --- |
| Part size / Dimension | Tolerance | Angularity |
| < 12'' (30 mm) | ± .005'' (0.125 mm) | ± 0.5° |
| < 24'' (60 mm) | ± .010'' (0.250 mm) | ± 1.0° |
| < 36'' (90 mm) | ± 1/64'' (0.400 mm) | ± 1.0° |
Advantages of CNC Machining
● Wide Range of materials
● Fast and repeatable
● Precise, high tolerances
● Great surface finish
Custom Manufacturing and CNC Machining For a Variety of Industries Including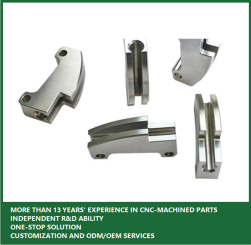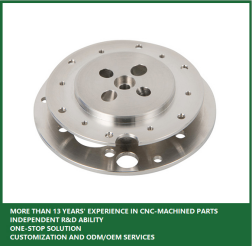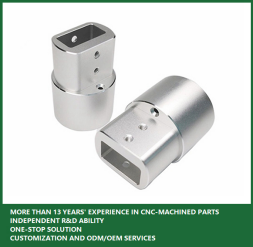 Automotive

When it comes to creating custom parts and prototypes for your next automotive application, turn to PROMETAL. With a wide array of high temperature materials and versatile technologies, PROMETAL makes it easy to quickly make your design a reality. We have worked with automotive and heavy equipment companies to provide manufacturing solutions.

Medical

We offers medical component machining for medical equipment parts that require high precision and close attention to every detail. Our experience has taught us how to produce parts that meet your specifications,on time and on budget. We have experience with unusual materials like titanium, tungsten and more.

Automation&Robotics

PROMETAL works with world's leading companies and automation industry manufacturers ,and meet the requirements of this industry at a good level of precision.We regard high reliability, prompt delivery, competitive price as our first objective.